Limited Edition Mover Tees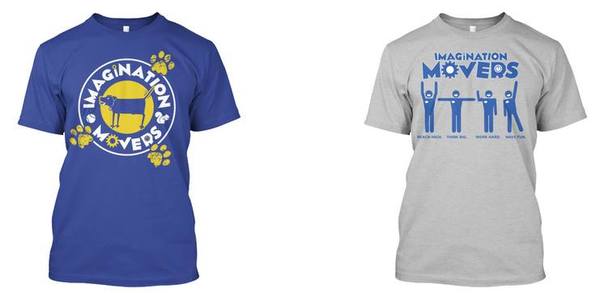 Introducing Limited Edition Runs of Shirts featuring your favorite Boys in Blue.
 Check them out by clicking here.

We're offering two different designs through Teespring:
• "Three-Legged Dog" - The Movers bring their song about overcoming obstacles to life in this playful and kid-friendly tee. Enjoy these royal blue shirts featuring our resilient hero surrounded by the Movers name, his three paw prints, and a squirrel and baseball for lagniappe! Sizes range from toddler to adult.
• Retro Mover Motto - our official Mover logo dressed in blue with white outline heads this spirited graphic of the Movers motto in action. This premium shirt is heather gray and ranges in kid to adult sizes. We've even included a shirt tailored for women.
Make sure to get yours NOW! They'll be gone before you know it.