Q Collection Shirts are HERE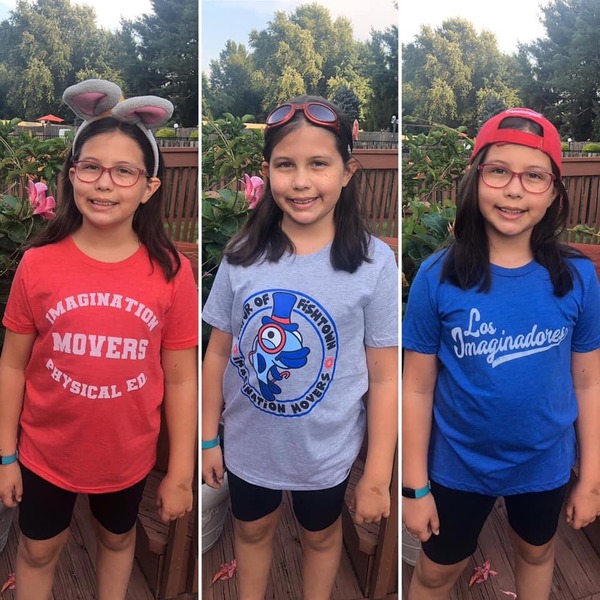 Fans have started receiving their Q collection shirts and it's giving the Movers goosebumps. The blanks we used are premium and we're so proud of the designs. Moreover, a portion of the proceeds are benefiting three deserving charities.
If you haven't picked up yours, please do so -
store
.
And as always, if you want to support who we are and what we do, please consider:

1) Request a Movers song (anything off of 10-4, LTM, or ROM helps the most) on SiriusXM Kid's Place Live via (866) 328-2345 | KPL | [email protected]
2) Stream the show on Disney +
3) Considering contributing to our Artist Tip Jar

4) Follow us on Spotify

5) Follow us on Apple

6) Follow us on Twitter (@iMovers) and Instagram (imaginationmoversofficial)

PS - Thanks Kenzie, our awesome t-shirt model.