Coveralls: Songs from the Imagination Movers
As forerunners of alt music for families and kids of all ages, Imagination Movers made it their musical mission to be treacle free, equipped with three chords and a desire to create an age and developmentally appropriate rock show. Over that time, they have met and influenced many other musicians and bands, some of who even grew up listening to early albums or watching the TV show. The Movers decided to ask these fellow artists to record and contribute Movers songs to a new album, "Coveralls" (not only a take on song covers but a reference to the blue jumpsuits the Movers are known for wearing). The compilation of artists includes indie-pop groups Royal Teeth and GIVERS, ska band Mustard Plug, the Brooklyn-based alt band Laundry Day, Canadian shimmer pop Soul Push, surf rockers One South Lark +The Durbulence, along with the rootsy, Celtic-influenced sounds of Carbon Leaf.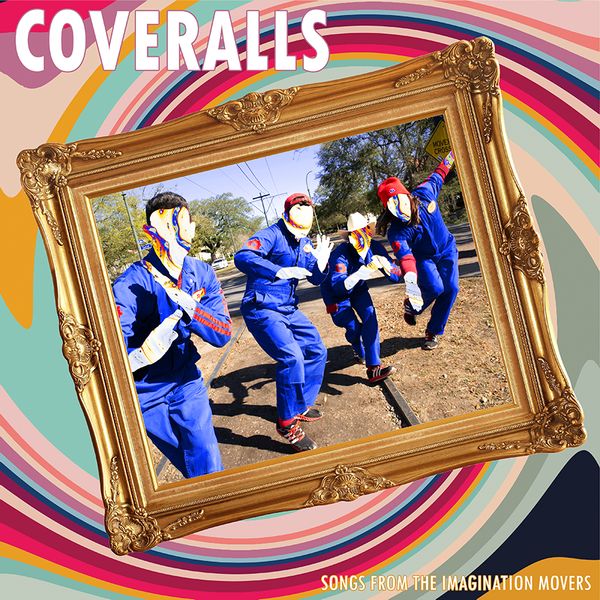 Happy To Be Here
Released in 2021, Happy To Be Here marks the newest Movers Music available. The EP features five fresh song released to you through 8 Pound Gorilla Records. Although small in track size, HTBH hits on all cylinders with standout tracks Happy, Leaves Fall Down, and Robot Breaks Down as must listens. Additionally, HTBH features the first "pub song" for kids. Subject matter: dogs :)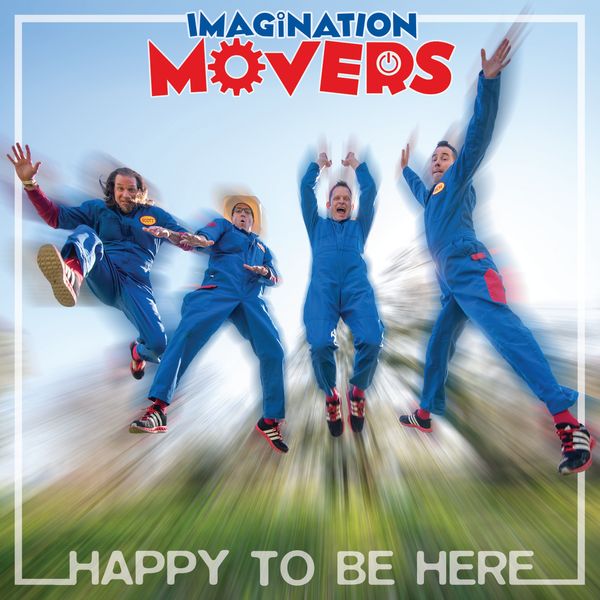 Recess EP
Written around 2008-2010, Recess is a collection of four B-side singles never released to the public. To a certain degree, they're the inhabitants of the Island of Misfit Toys, having never made it on to a previous Mover album. Well, they have been dusted off, remastered, and are now available for your listening pleasure on Bandcamp only. From heading to the playground to sharing toys to putting a puzzle together to taking a break from technology, each song on the Recess EP embodies the Mover spirit - a spirit defined by reaching high, thinking big, working hard, and having fun.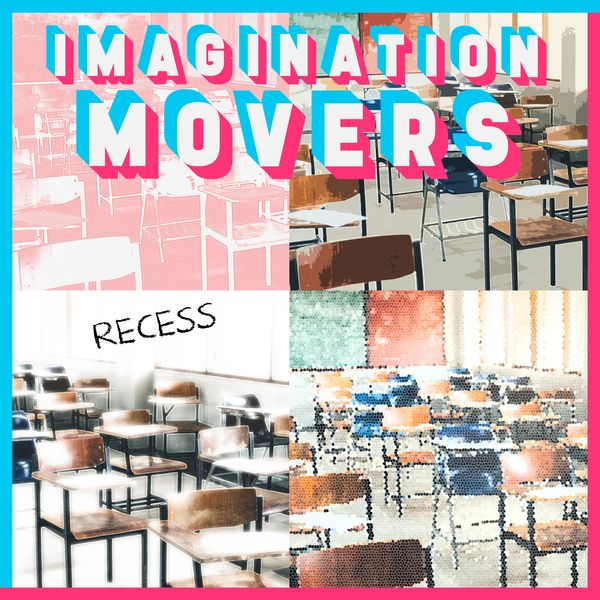 10-4
For many, the title means OK or message received. In fact, it's a combination of the release being the Movers 10th and of the four Movers themselves. Comprised of 13 songs, the LP dropped in 2018. The songs covered inclusion (So Glad You're Here), not growing up too fast (the beautiful song Butterfly feat. Lisa Loeb), and potential poor decisions (the KPL mainstay Is That Wrong). There's also a lot of experimental songs on the album too. Check out Mad Hatter's Tea Party or Game On.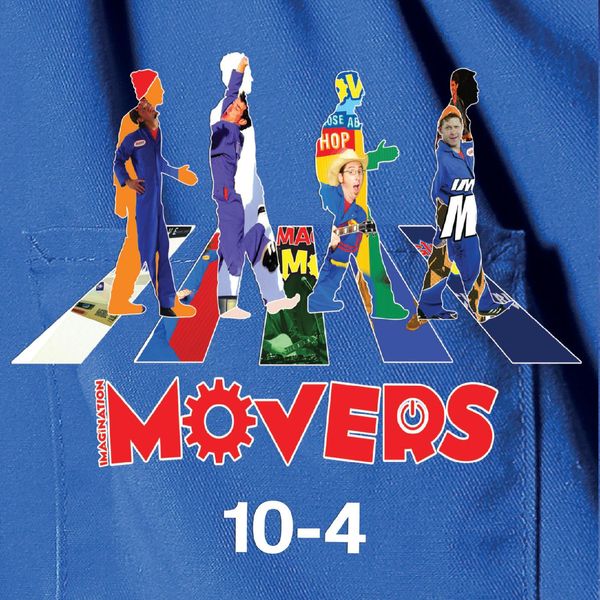 Licensed to Move
The crowd-funded Licensed to Move, released in 2015, included a CD and DVD. With cover art in homage to the Beastie Boys famed Licensed to Ill, the Movers yielded 13 stellar tracks including the ear-worm-inducing Dump Truck, the seasonal pop-punk anthem Here Comes Summer, and the funky Chicken Pot Pie. Many songs from Licensed to Move have become staples in the concert performances of the Movers. In fact, the DVD component features a live concert along with a couple of music videos and interstitials featuring Catnip and Catnap.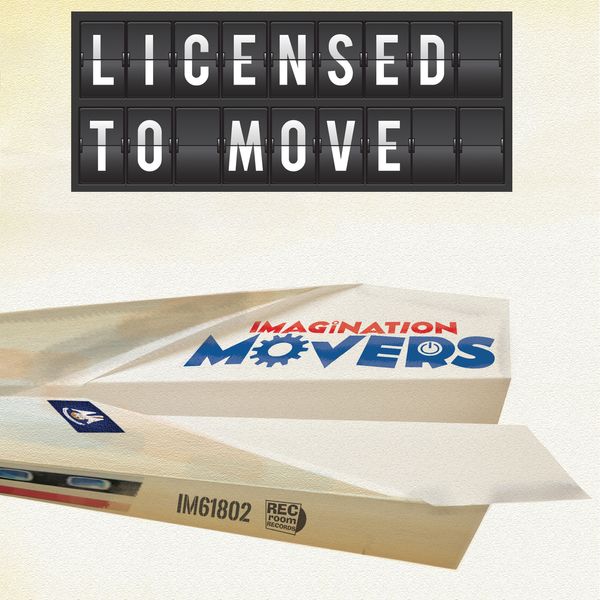 Back In Blue
Back In Blue, a digital only album, bowed in 2013 (a year after the Movers left Disney). A whopping 26 tracks make up this release, many of which come from season 3 of the television show. For a while, the Movers were not sure these songs would see the light of day but diplomacy succeeded and the album made available. There's a lot of great songs on BIB, including Robot Chase Song (a stand out in the Movers canon), Magic, Take A Look At This Place, I've Never Seen A Unicorn, and others.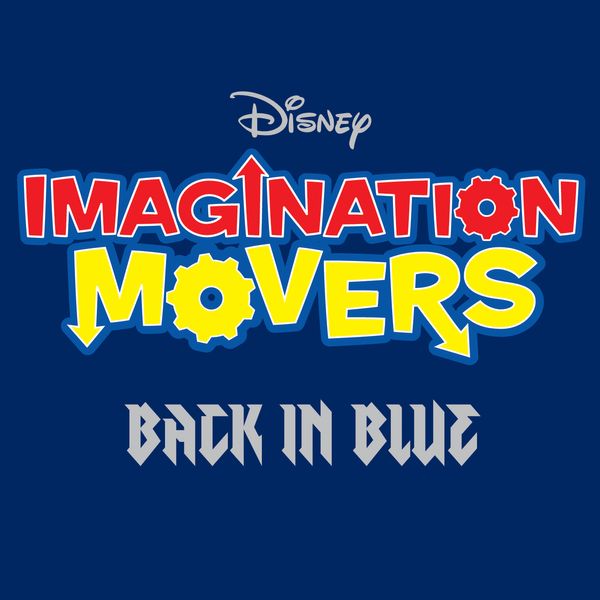 Rock-O-Matic
The first Post-Disney release was a combination CD/DVD, debuting in 2012. Considered one of the band's favorite albums, the Movers created some of their seminal songs and videos like Dance Kung Fu, Everybody Sings, and the title track Rock-O-Matic. Even today, songs from the album have flourished, especially the cult hit Watermelon Meow Meow as well as popular streaming songs like Firetruck and Animal Dancing. Truly, ROM is the Movers at their best.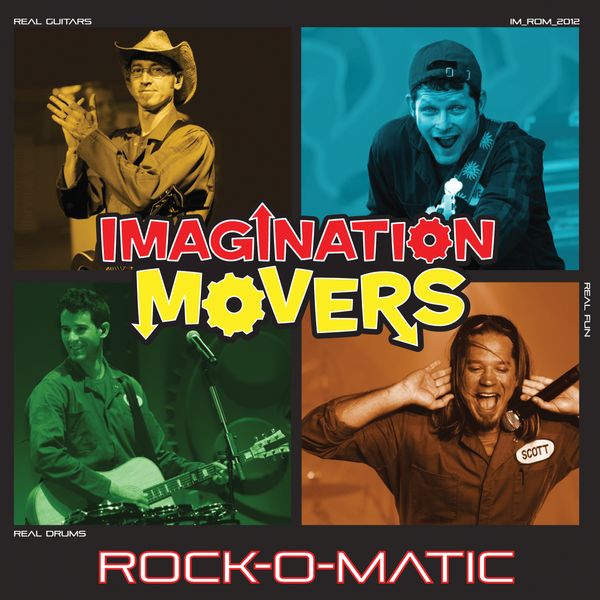 In A Big Warehouse
In a Big Warehouse proffers 18-songs heard on the show. The surprising standout is My Friends & Me with well over 1 million streams. Truly there's a song for everyone on this release with each one conjuring up a wonderful memory from a favorite episode. Some recommended listening includes On My Way Home (Hawaiian Lullaby) with guest vocals from Wendy Calio Gilbert aka Nina, the ska-influenced Getting Stronger, and the nerdcore Bounce. All in all, IABW demonstrates the Movers ability to craft quality songs that both pushed episodic narratives while also operating independently.